SAMOA ACCOMMODATION - OUR SAVAI'I PICKS
Samoa does many things well, and offers up a bounty of Pacific options in things to do, scenery, food and culture.
You can rock up to a waterfall in Savai'i and pretty much have it all to yourself, you can crack open an ice cold niu from a village stall for 1 tala, you can swim in a lagoon with the giant clams and wash off in a cave pool in the same afternoon.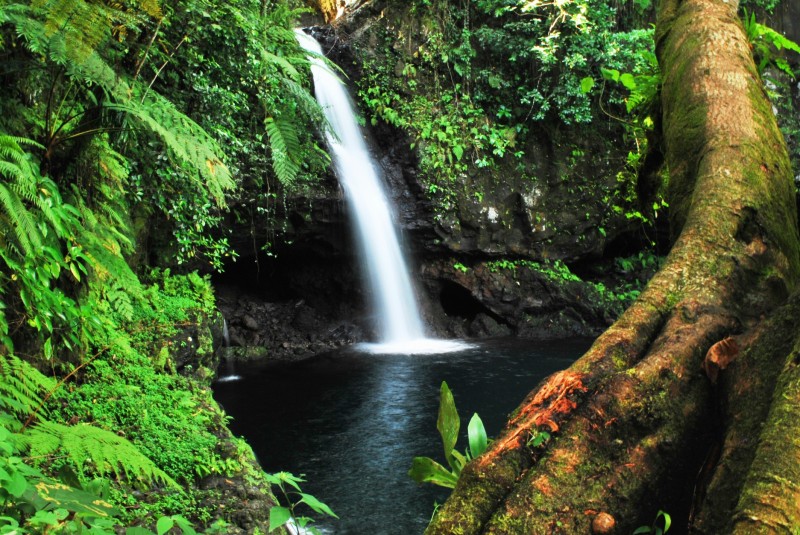 But what Samoa hasn't really had compared to other islands is a whole heap of different accommodation options .... until this year when suddenly a ton of new high and low end options have opened their doors, making Samoa more exciting then ever before to visit.
SAVAI'I
We've chosen two accommodation options to look at from opposite ends of the Island.
The high end newly refurbished Amoa Resort in the district of Amoa is handy in that its just 20 mins from Salelologa Wharf making it a handy option either to or from the ferry on your Savai'i travels.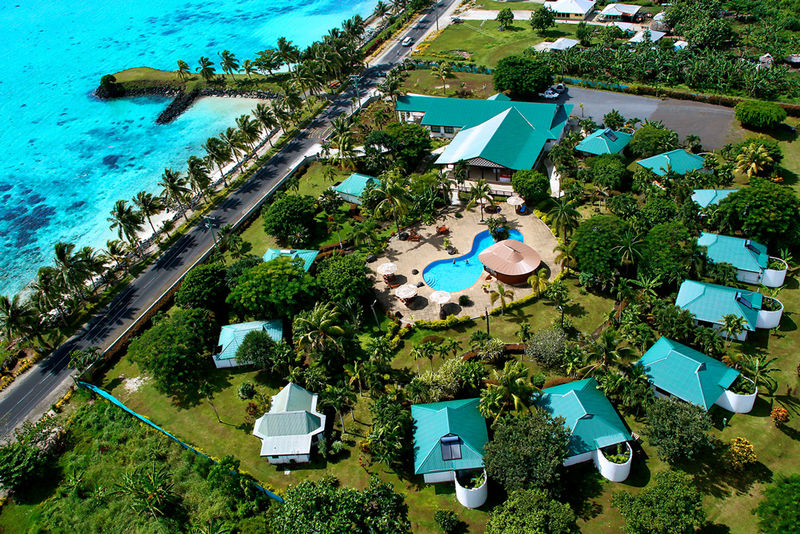 We love this resort for many reason but most of all the FOOD, food, food, food. It's won a Trip Advisor Award of Excellence and a Lonely Planet Top Choice award in case you don't believe us. Options include the best fe'e in Samoa – slow braised and tender, Raw fish done 3 ways, and an Umu pulled pork salad.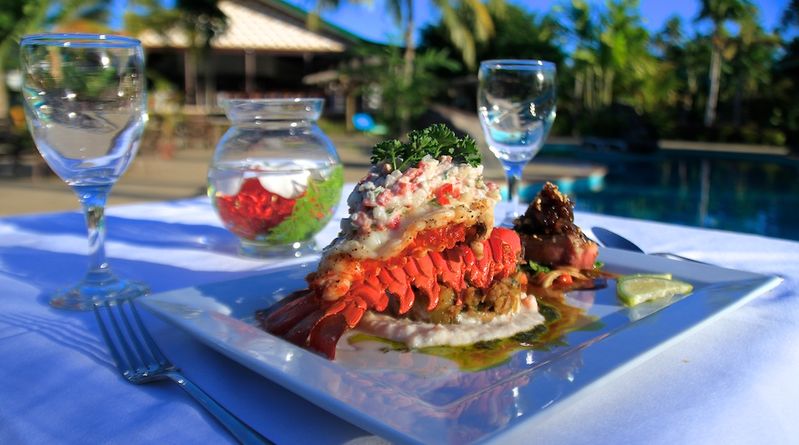 Amoa has a great swimming pool with a pool bar beautifully lit up at night, but also great swimming in some of the bluest waters of Savai'i across the road. The Sunrises are the best!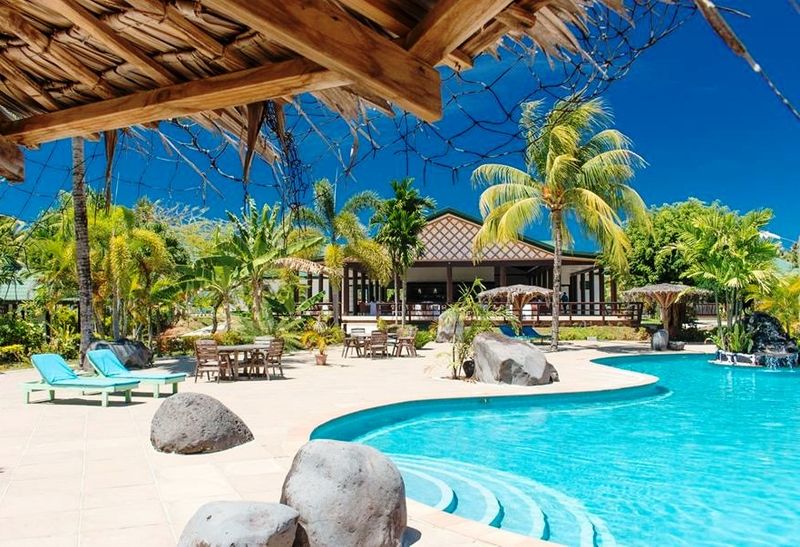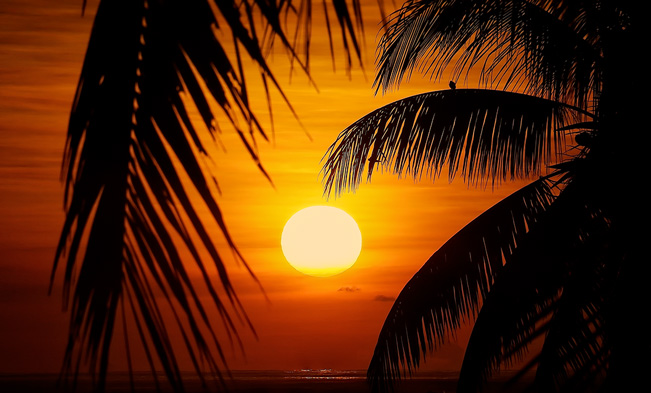 You can ask to have your breakfast delivered to the pier at sunrise and eat your fresh fruit, niu and organic eggs while the splendour of the day washes over you. The sun literally rises out of the sea in front of you and everything will be right in the world.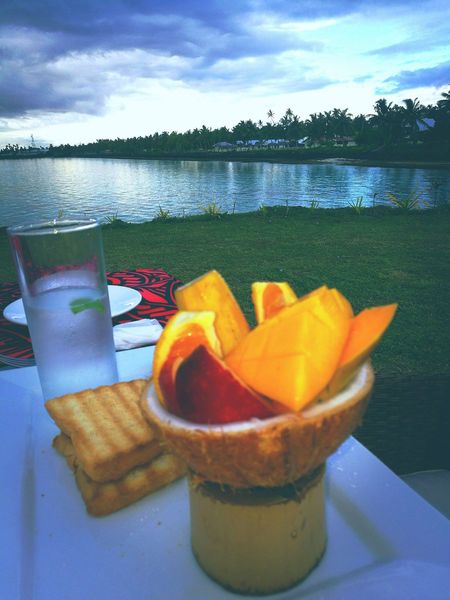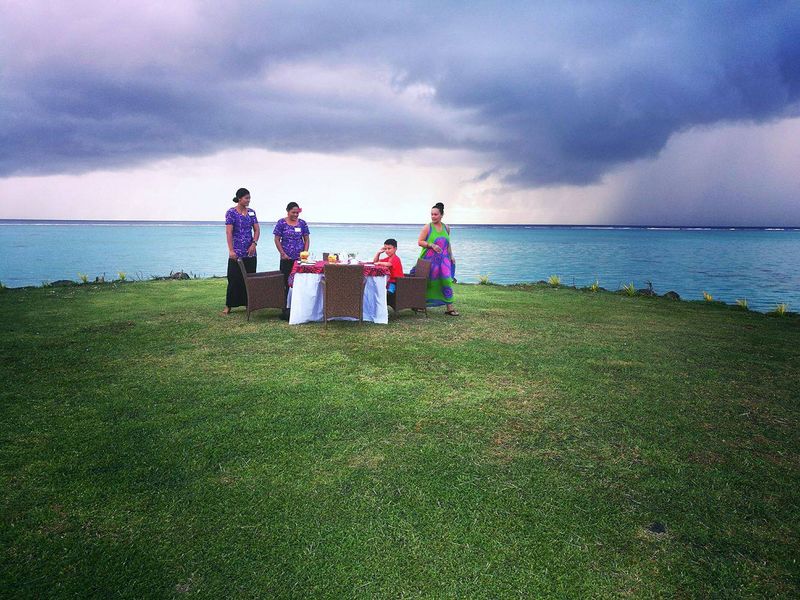 Amoa's rooms are huge with those big fluffy type mattresses and bedding – this was the place with the least mozzie count in Samoa!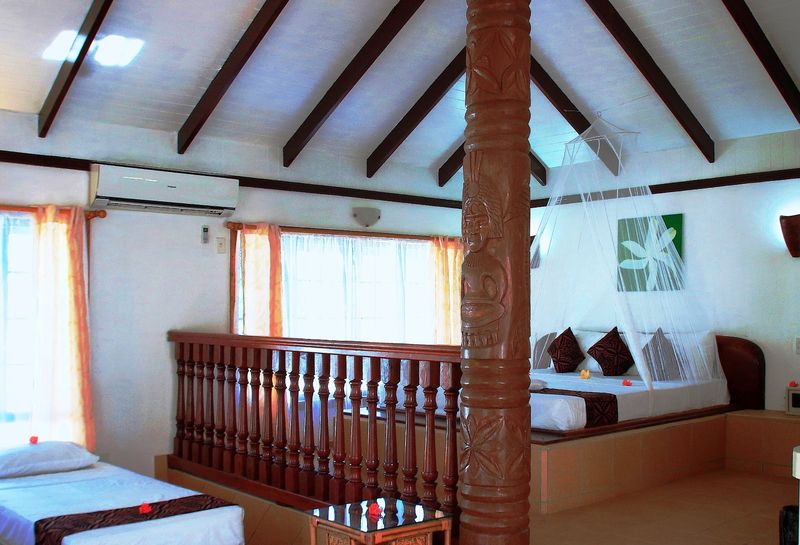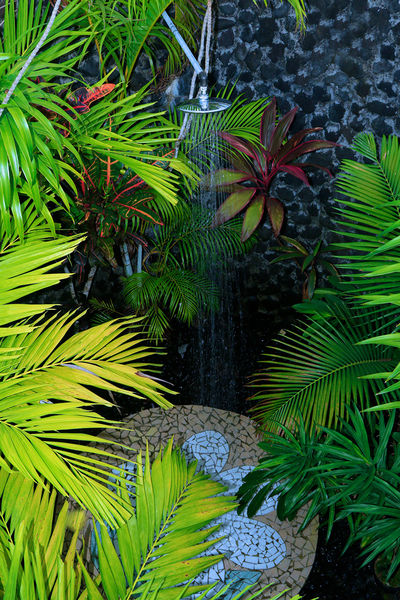 Also special mention to the Siva Afi fire show from the 'Sons of Savai'i' – winners at the recent Teuila Fesitval these guys put on a killer show and was a cut above the usual tourist show.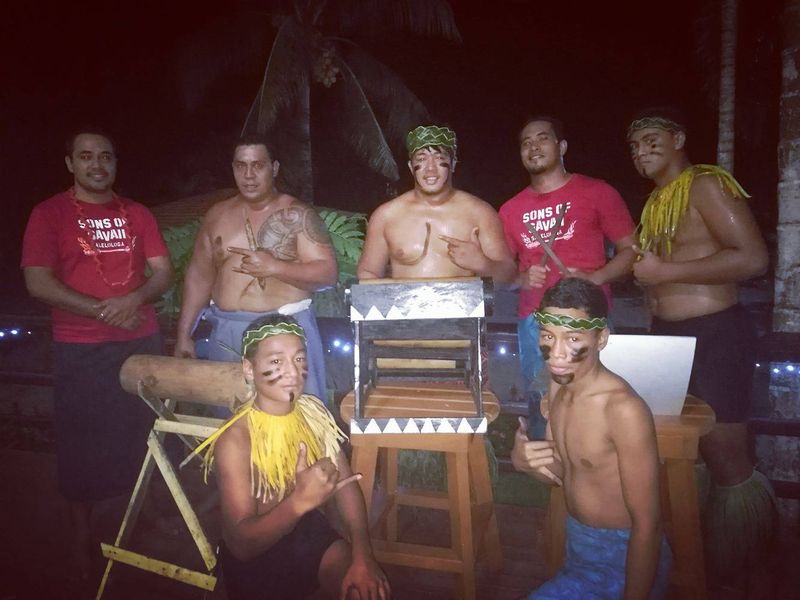 TIPS & INFO
12 Villas around the pool in a beautiful garden setting
Rate: $360 Tala to $600 Tala family room including breakfast.
Great for kids – trampoline, safe swimming and huge big Treehouse.
Activities: kayaking, fishing, snorkeling, village cultural tours.
Ask for sunrise breakfast on the pier!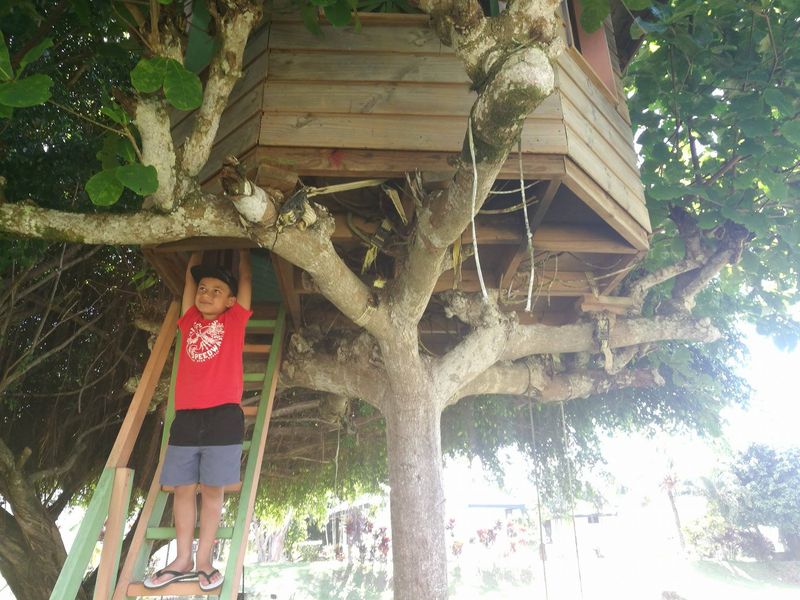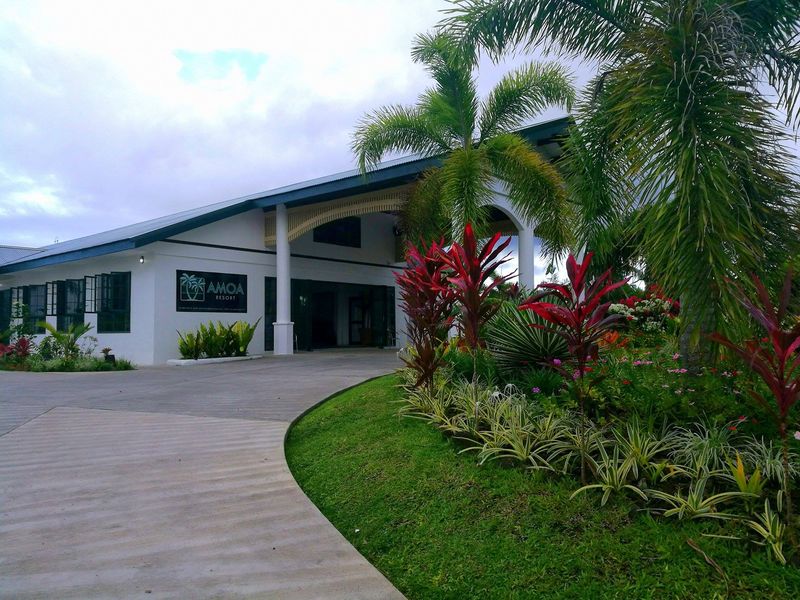 VA I MOANA
Located on the North West coast of Savai'i, Va I Moana Seaside Lodge has been around for a while but is still fairly unknown in its upgraded form, so we thought we would put it on the radar as one of the best places to stay in Savai'i.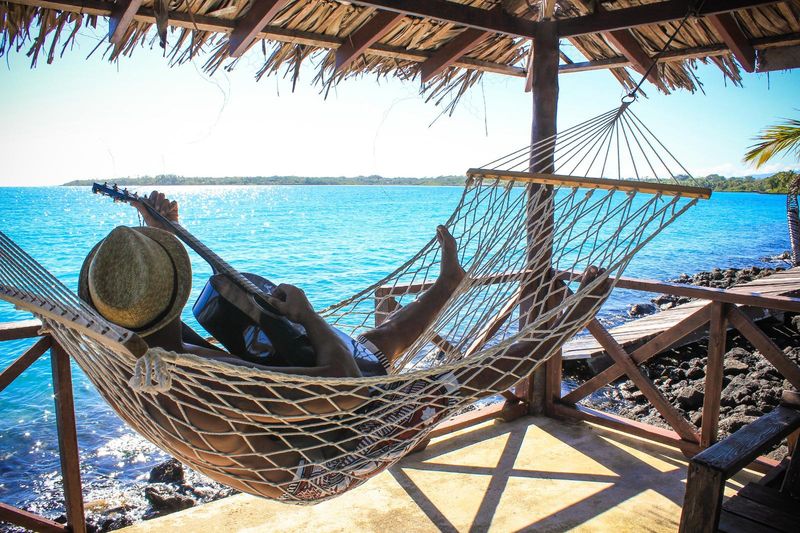 In the village of Asau, this small resort has a great mix of simple fale accommodation and bigger air con suites. All the rooms are centered around a beautiful garden which wraps around a little cove, perfect for safe family swimming.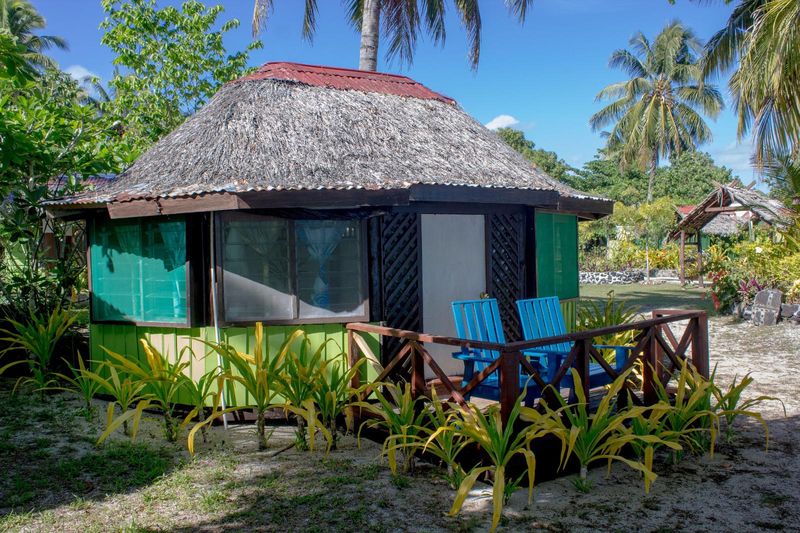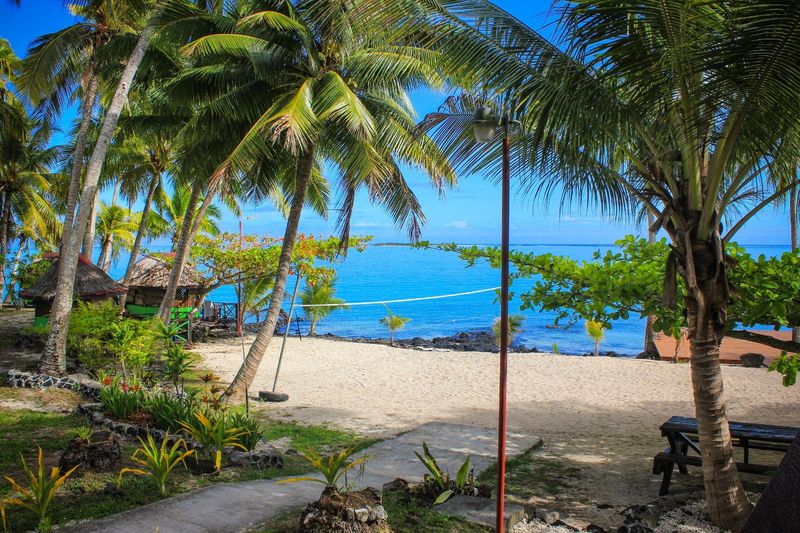 Its unique selling points are the enclosed picturesque location, the well designed multi level decks where they have dinner by candlelight, the bonfire nights on the beach, and the fresh organic food.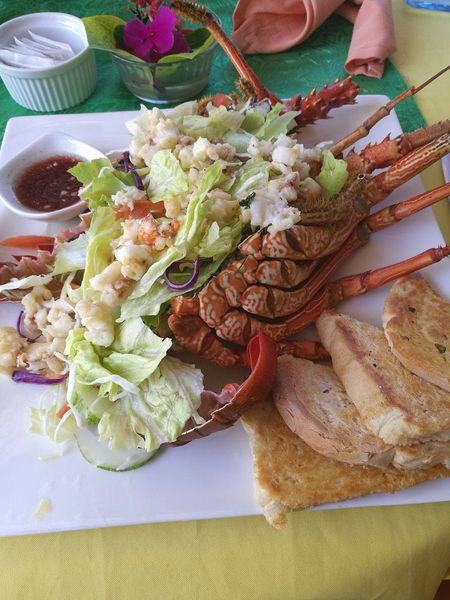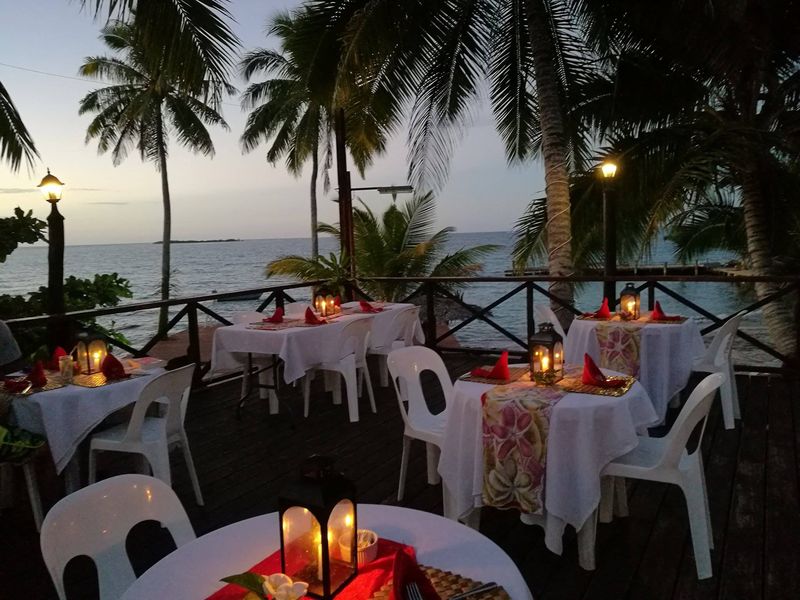 Special mention has to go to the wild turtles that swim around the pier, jumping off the pontoon for kids, the snorkeling out at Crab Island and great breakfast buffet.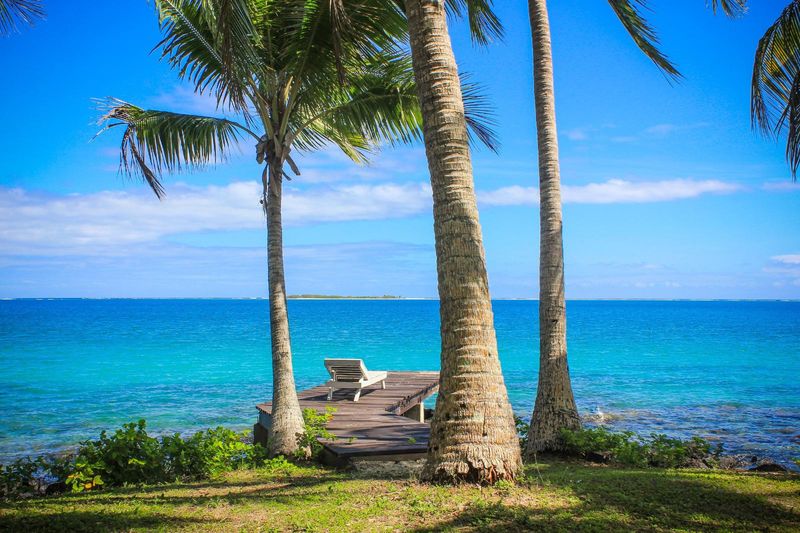 The staff at Va I Moana are great and their local activities are really fun, informative and a cut above the rest: How to scrape and squeeze coconut milk, how to make an umu and a climb a coconut tree has never been more fun, there's also a tour around the Koko Plantation next door that supplies the Koko beans for the famous Whittakers Koko Samoa chocolate.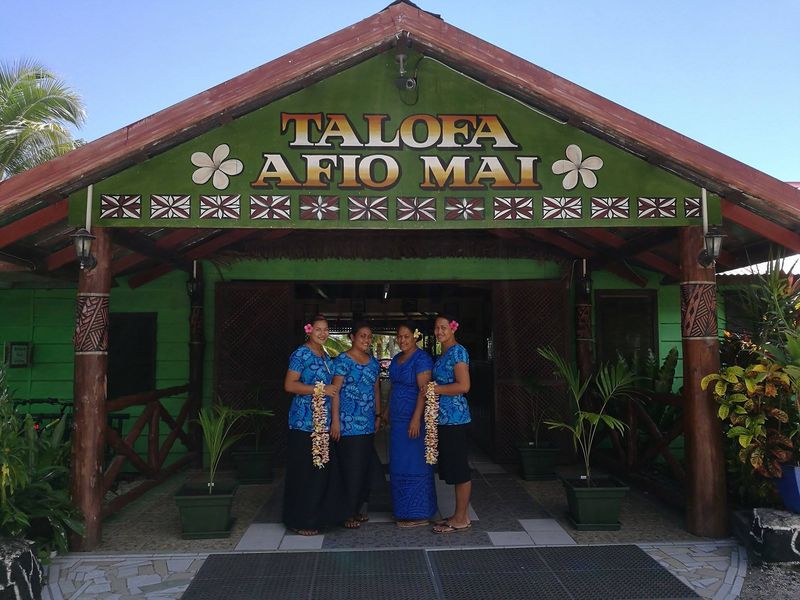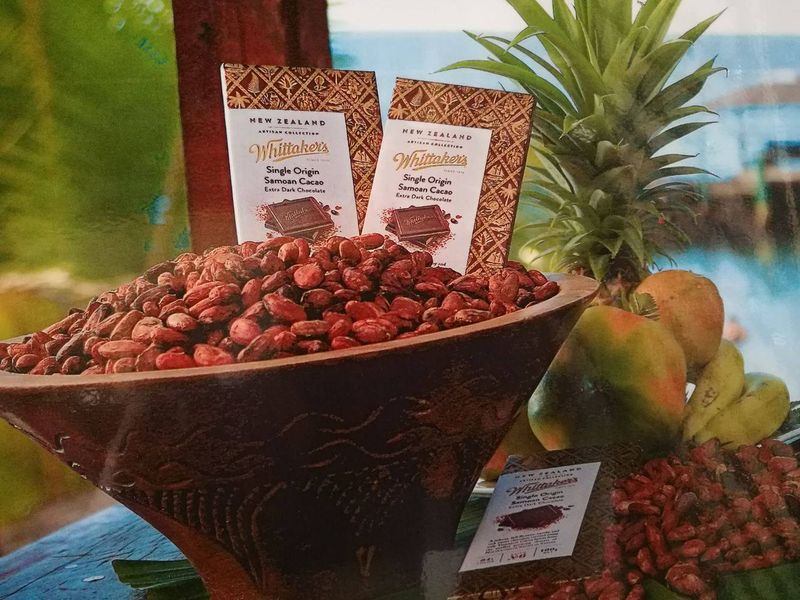 TIPS & INFO
Traditional Fales, Family Suites with AirCon, Garden rooms with ceiling fan.
Rates: Ranging from 90Tala – 400Tala includes breakfast and candlelight dinner on the deck.
Great for Kids – local activities, snorkeling, kayak, fishing.
Go up the road to the local village fresh water swimming hole and swim in the clear cold water.
Photo Credit: Amoa pictures by The Samoan Photographer, Jordan Kwan Photography & Lisa Taouma.
Va I Moana pictures from their website and Lisa Taouma