Our friends at I Love Coconut Cream have shared their Pasta recipe with Coconut Seafood Sauce...Mouthwatering!!
Ingredients:
1 kg seafood marinara mix (salmon, prawns, squid, fish, mussels)
200 ml coconut milk (Kara or similar brand)
50g butter
2 limes
1 small onion (finely chopped)
2 cloves of garlic
1 tomato (diced)
1 tablespoon of parsley (finely chopped)
Coriander leaves for garnishing (optional)
Garnish with extra lime wedges
Chilli flakes
Salt
¼ teaspoon of chicken stock powder
About 300grams of pasta (enough for 6 servings)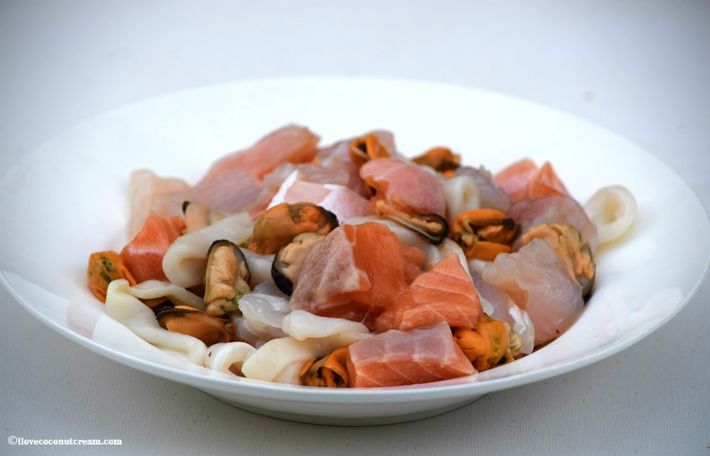 Recipe:
Fill a large saucepan ¾ full with hot water. Add 1 tablespoon of salt to the water and bring to the boil. Add pasta and cook until al-dente, then drain.
In a large frypan on medium high heat, melt butter and saute the onions and garlic until soft.
Add chopped tomatoes and stir fry for 1 minute.
Add seafood and cook for 2-3 minutes or until the seafood is 80% cooked.
Add coconut cream, chicken stock and fresh lime juice and cook to reduce the sauce for another 2-3 minutes. Remove from heat, season with salt, add chopped parsley and serve with cooked pasta. Garnish with chilli flakes and lime wedges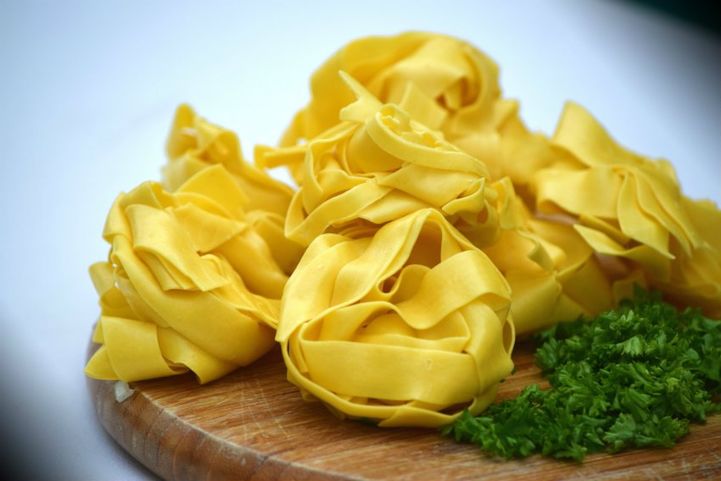 Easy to make, and delicious! Try this recipe ASAP for a guaranteed seafood fix.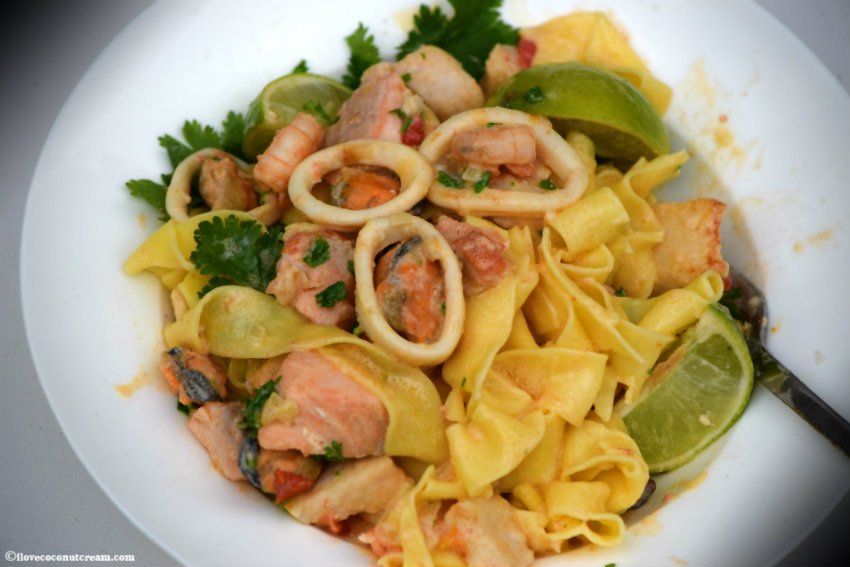 SOURCE: I LOVE COCONUT CREAM