Big as a wheel, flaky, tender & sweet as!
Our friends at I Love Coconut Cream have shared their Cook Islands Doughnut recipe with us
Ingredients
1 kg bag plus 2-3 cups extra of plain flour
3 cups warm water
2 1/2 tablespoons of active dry yeast (or 3 sachets)
1 cup warm milk
2 cups of sugar
1/3 cup of oil (or melted butter)
3 eggs
Solidified vegetable oil (1500 g) or Canola oil (6 litres approx.) for deep frying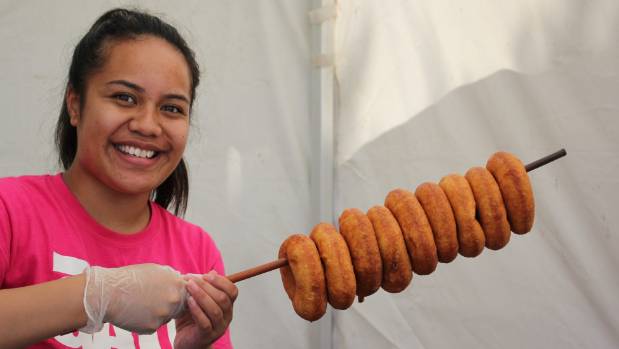 Instructions
Whisk yeast and warm water together in a medium bowl and set aside for 5 minutes.
In an large mixing bowl, combine 1kg flour and sugar together and make a well.
Whisk milk, oil and eggs into yeast mixture then pour into flour bowl. Using your hand, mix the ingredients together, scooping and squishing the mixture between your fingers until the dough is smooth. Mixture will be quite sticky. Cover and leave to rise until doubled in size (60-90 mins).
Using your hand, scoop dough away from the side of the bowl, reducing it down.
Cover a large clean work bench with 2-3 cups of flour (aim at 1cm thick of flour) around a large pizza sized shape on your bench. Transfer dough onto floured bench. Working on outside of dough, gently lift the sides up, covered in the extra flour and using your fingers, fold it over towards the middle of the dough. Continue lifting and folding the edges in until dough begins to have had sufficient flour added so that it is less sticky, more manageable. Using a 5 cm cookie cutter or a similarly shaped lid, measure and break off a chunk of dough for each doughnut. Using your fingertips again, lift and fold the edge of the dough in towards the centre working right round the piece. Pick it up and press between your palms then form a firm round and leave on a floured tray. Continue until dough is used up. If the rounds are still too soft, just work it in with more flour until it firms up a bit more.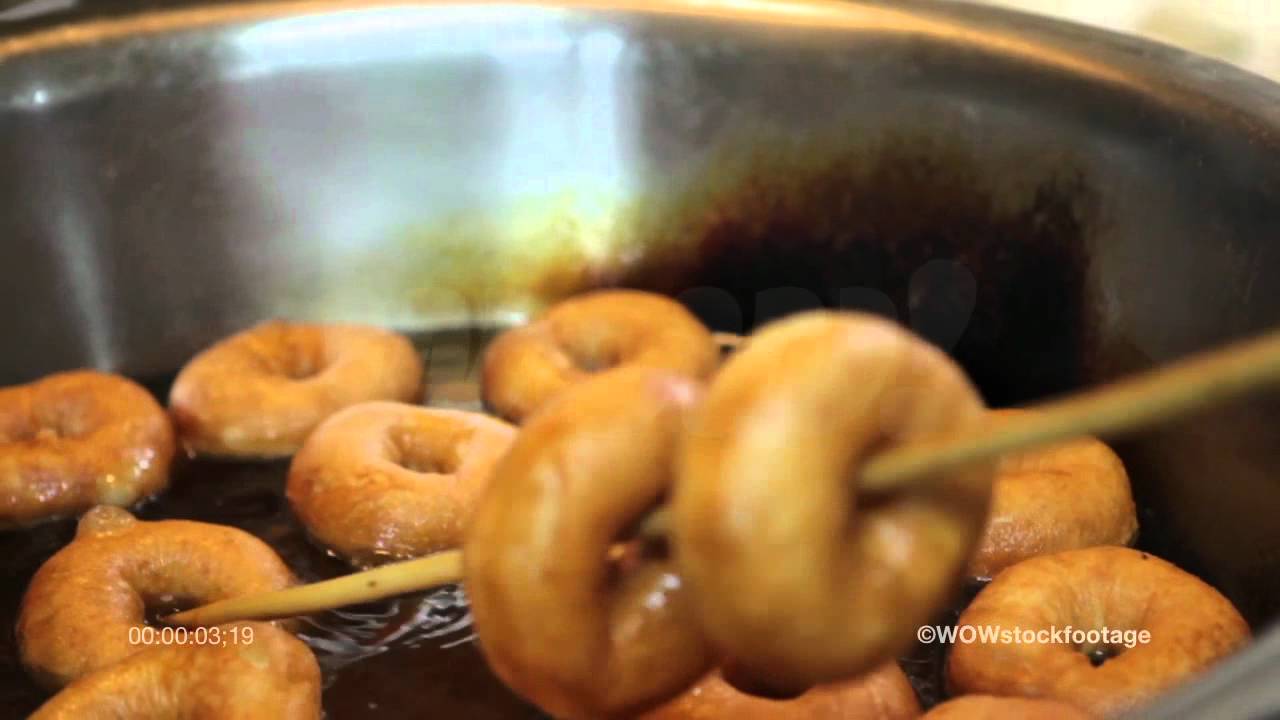 Heat oil in a large heavy pot or dutch oven on medium heat 15-20 minutes. Test oil with a small piece of dough (should rise and brown lightly within seconds).
To make donuts, pierce a hole in the middle of the dough with your finger, then slightly stretch it out or spin it around your finger to enlarge the hole to about 3cm, then lower the donut into the hot oil, turning the donuts as you go. Batch fry the donuts for about 3 minutes each batch or until golden brown and cooked through. Transfer onto a rack to drain and cool.