Check out this beautiful mango cheesecake that's sure to impress at the next Sunday lunch - just make sure you make more then one coz these are sure to go quick!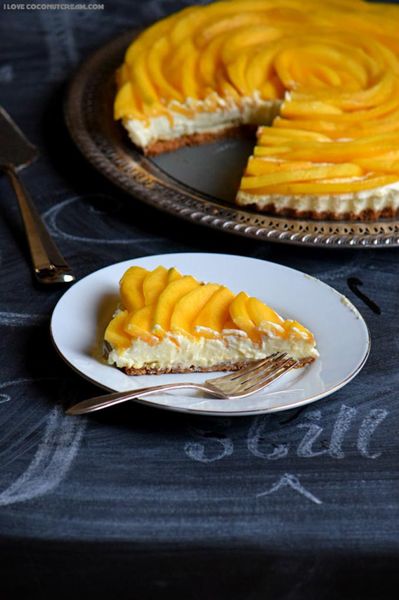 Mango Flower Cheesecake
200 g butternut snap or digestive biscuits (1&1/2 packets), crushed
100 g butter, melted
1 can (400ml) sweetened condensed milk)
300 ml cream
250 g cream cheese softened
1 tablespoon gelatine powder
¼ cup hot water
2-3 medium sweet mangoes thinly sliced (as above).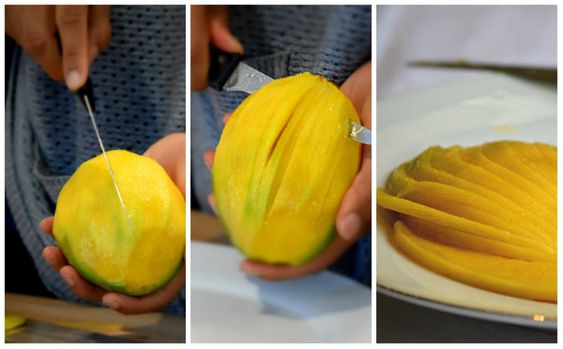 INSTRUCTIONS
Combine crushed biscuits with the melted butter and mix well.
Press the biscuit mixture into the base of a 25cm spring-form pan. Chill in the fridge for at least 30 minutes to set.
Whip the cream using an electric mixer until soft peaks form. Add softened cream cheese, sweetened condensed milk and mix until smooth.
Sprinkle gelatine over hot water, whisking it with a fork to fully dissolve. Allow to cool slightly then add to the cream mixture and mix well.
Pour cream mixture into the biscuit base and return to fridge to chill for 1 hour.
Remove from fridge and decorate with mango slices as shown above. Return to fridge to chill for an additional 3 hours to set.
NOTE: To slice, warm a sharp knife under running hot water, dry and carefully slice cheesecake ensuring the biscuit base is cut through before removing each slice.
Source: I Love Coconut Cream