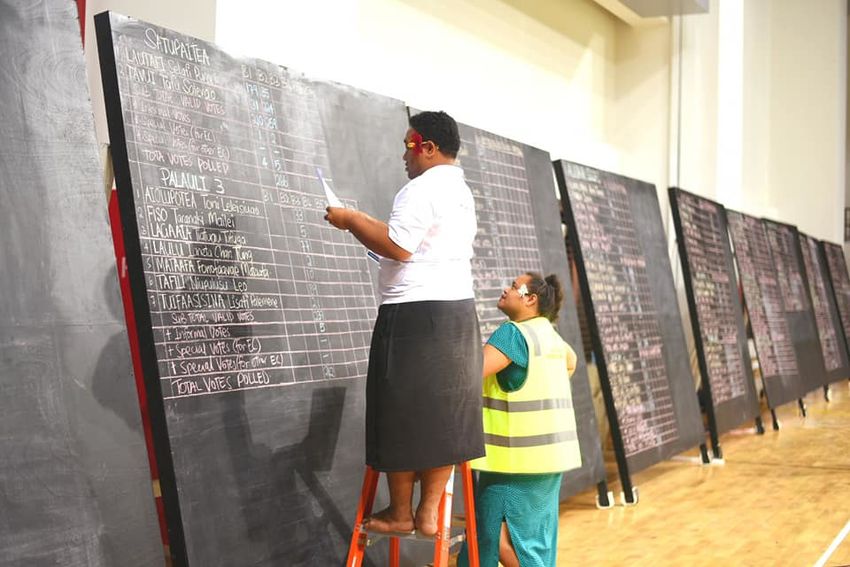 Guest Writer
Last night the Samoan head of State Afioga Tuimalealiifano Vaaletoa Sualauvi II, revoked the results of the general election held on the 9th of April and has instructed the nation to vote again on the 21st of May due to the continued deadlock in Samoa (both parties are on 26 MPs each)
The leader of FAST, Fiame Naomi Mata'afa does not agree with this decision and has spoken out about actions that she calls wrong and unlawful - "We denounce this behaviour, and the misuse of resources and public officials to hold on to power. We must follow this process without diversion or trickery," she said in a press briefing.
However, the caretaker Prime Minister Tuilaepa Sailele Malielegaoi has commended the Head of State for his decision to call a fresh election and said that his party leaves the results of the next election "Up to the Lord"
Journalist Va'ai Nah Folasa asks the question "What if Gods plan doesn't suit your own personal plan?"
Last week I wrote an article on Samoa's spiritual and constitutional foundation on God.…more
---
---
---
---
---
---
---
---
---