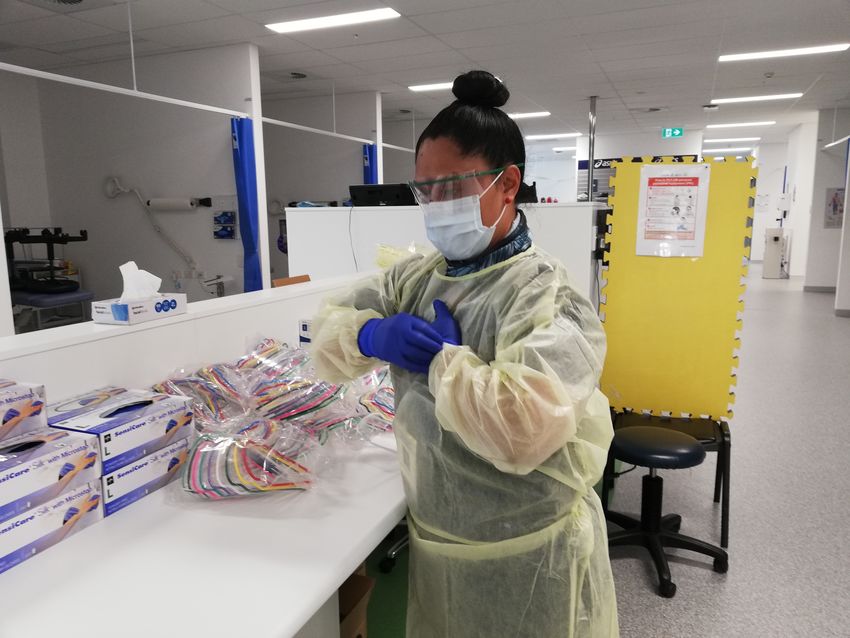 Guest Writer
Name: Saunima'a Josephine Samuelu
Villages: Falefa, Apia, Papa Sataua.
Profession: Registered Nurse working in Auckland New Zealand.
.
Where are you currently situated?
Auckland. My job in the COVID-19 Crisis is a COVID-19 Nurse Responder stationed to work at the Community Based Assessment Clinics (CBAC) to test people for COVID-19. I'm part of the team of Alliance Health Plus Nurse Responders to work at the CBAC testing stations across Auckland.
.
Describe what you do on the daily?
Every nurse is allocated to a CBAC team. There are currently 6 CBAC testing stations across Auckland. I've worked at the CBAC Panmure and now stationed at the CBAC Northshore, 3 Akoranga Road. The CBAC Northshore testing station is accessible for people who live in Auckland central, West and Northshore areas.
Before we start our day, we have a team briefing led by the team Operations Coordinator who is a nurse. The briefing involves a prayer, allocated tasks (so that everyone is clear about what they're doing i.e.…more
---
---
---
---
---
---
---
---
---