Coco Gallery
MEASINA PASIFIKA - LEI CULTURE in the PACIFIC
Ane Tonga - Guest Curator
In the Pacific, neck garlands may be a symbol of welcome, but are so much more than that -ever present at Pacific gatherings as a sign of celebration, mana, mourning or beauty and always a bestowal of alofa and respect.
The 'ula, 'ei, kahoa, lei, salusalu show both the connections we have as people interlaced in culture across Pasifika, and also our differences with each Island having its own unique incarnations of these famous and most Pacific of adornments.
But beyond the postcard hula dolls and plastic tourist tat lies an astonishing history that is resonant with meaning and rich in cultural currency. Measina Pasifika looks back to a time when Pacific cultures prized shells over gold, teeth and greenstone for currency and hair and feathers as the ultimate of status symbols.
Relationships between the past and present are explored through Pacific taonga drawn from the collections of Te Papa Tongarewa and Auckland Museum. These taonga display the use of natural materials from Pasifika environments to communicate social and cultural messages of mana, status and aloha aina. From the lei niho palaoa of Hawaii to the batinivuaka of Fiji, these symbolically rich garlands offer tangible glimpses of how our ancestors adorned themselves and drew on the inherent life force of materials worn.
Featured in this exhibition are talented artists from across the region such as Mary Tupai Ama of the Cook Islands, Walter Kawikaka'iulani Aipa of Hawaii and Martha Tekky of I-Kiribati who showcase the making and wearing of neck garlands as an enduring cultural practice shared by diverse Pacific cultures. Like their ancestors before them, these artists are adapting to new materials to create new forms of 'ei, lei and bibiri that continue to strengthen social ties and express unique assertions of cultural identity.
Measina Pasifika is the first online exhibition of its kind and kicks off The Coconet's exciting new digital home for Pasifika photographers.
Ane Tonga is a practising artist, curator and writer based between Auckland and Wellington. Much of her artistic practise examines inter-subjective and collective experiences of place and cultural value.
Ane is a graduate of the University of Auckland and holds a Bachelor of Fine Arts with Honours and a Postgraduate Diploma in Museums and Cultural Heritage. She has exhibited in many national and international art institutions and undertaken curatorial roles at Wellington's City Gallery, Dowse Art Museum, Te Papa Tongarewa Museum of New Zealand, and the Dunedin Public Art Gallery.
Currently, she is the Lead Exhibition Curator at Rotorua Museum Te Whare Taonga o Te Arawa.
Made with Funding by Creative NZ
Scroll down and click on the Menu Bars below to go to different islands.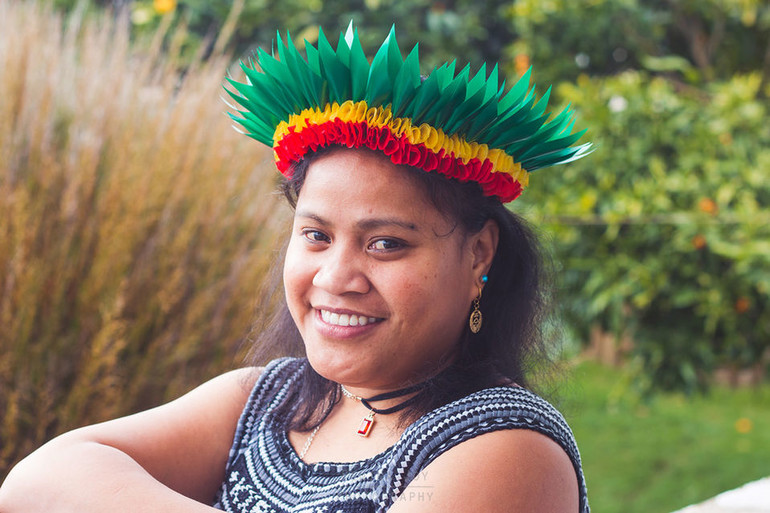 Loading photos...