Coco Gallery
TOA SAMOA CELEBRATIONS
In the early hours of Sunday the 13th of November 2022, a drop kick by Toa Samoa winger Stephen Crichton gave his team a clutch win over England, making history for the 2nd time in the Rugby League World Cup.
They are only the sixth nation to ever qualify for a World Cup final. The first ever tier two & Pacific Island nation and the first new nation to play in a final for 34 years.
The parades and celebrations which have ensued leading up to the Samoa vs Tonga Quarter Final & the Samoa vs England Semi Final, as well as after the wins, have gone off around South Auckland & different places around the world.
Check out these videos from celebrations after the Quarter final win against Tonga in Mangere Town Centre here & the Semi final win against England in Otara here.
Photos from different parades around the world from fan supporters at the games in the UK to the Otara celebrations after the England semi final win.
Send us through the photos from the parades in your area and include them here.
-
Public Interest Journalism funded by NZ on Air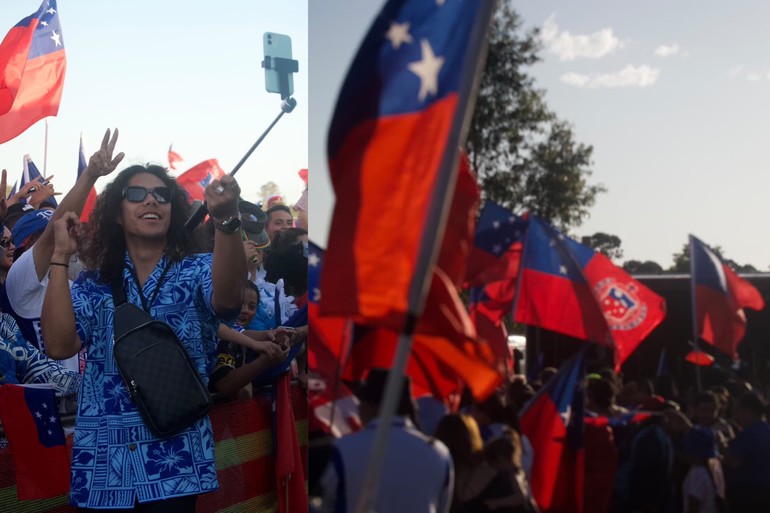 Loading photos...