Coconet caught up with Burnt Skin cast and choreographer Katerina Fatupaito as they were preparing to perform at the Tempo Dance Festival in Aukilani.
This year's festival has a season of 'Siva Niu Sila', which brings together some of the best contemporary Pacific dance talent in Aotearoa. The season runs from tonight (Thursday) October 13 to Saturday October 15 at Q-Theatre in Queen St, Aukilani.
Burnt Skin is the brainchild of choreographer Katerina Fatupaito and is an exploration of family stories about an ancestor, an Ai Tagata (cannibal) named "Leaitutuliafili". Katerina presents in this version of the piece; being the third time she has presented it; a part of the story exploring the relationships between death and life, and connections of love.
Burnt Skin, like the other pieces in Siva Niu Sila also featured at this year's Pacific Dance Festival held at the Mangere Arts Centre earlier in 2016.
Be sure to check out all the Poly artists at Tempo this year - including Tupua Tigafua, Nikki Upoko and Jahra Rager (Wasasala) - all part of Siva Niu Sila.
The showcase is 60 minutes long and you can book tickets here via Tempo.co.nz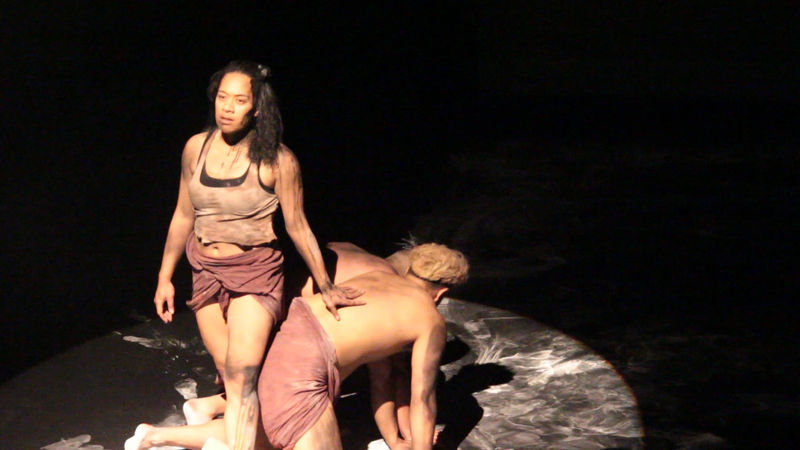 Burnt Skin at Pacific Dance Festival 2016
Suggested Links:
Humans of the Islands - Jahra Rager Wasasala