WILD DOGS UNDER MY SKIRT Adaptation
Tusiata Avia's vivacious first collection of poetry, Wild Dogs Under My Skirt charts her experience with the sometimes painful intersection of New Zealand and Samoan cultures in her life. Alive with the energy and rhythm of raw and lyrical performance poetry and oral traditions, Wild Dogs Under My Skirt will challenge your perceptions of culture, life, and love.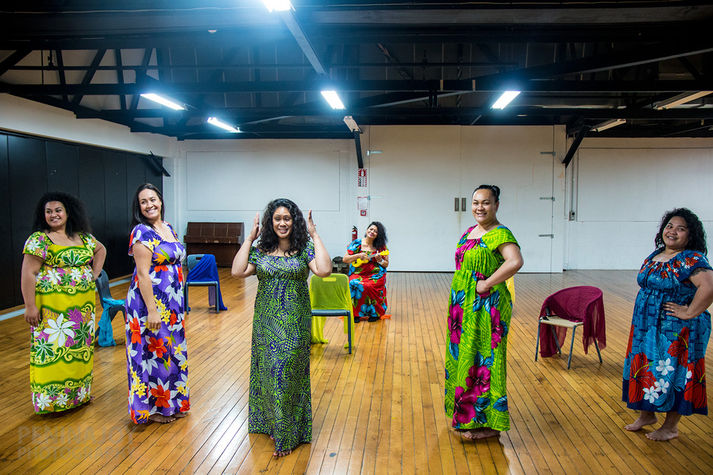 Originally toured as a solo show performed by the author, this adaptation uses an exciting line-up of Pasifika actresses - Stacey Leilua (The Factory), Nora Aati (My Name Is Gary Cooper) , Malia 'Ahovelo (Puzzy), Luse Sua Tuipulotu (Pigs On The Run) , Joanna Mika-Toloa (Girl On A Corner) and newcomer Grace Vanilau - to bring Avia's evocative and compelling characters to life.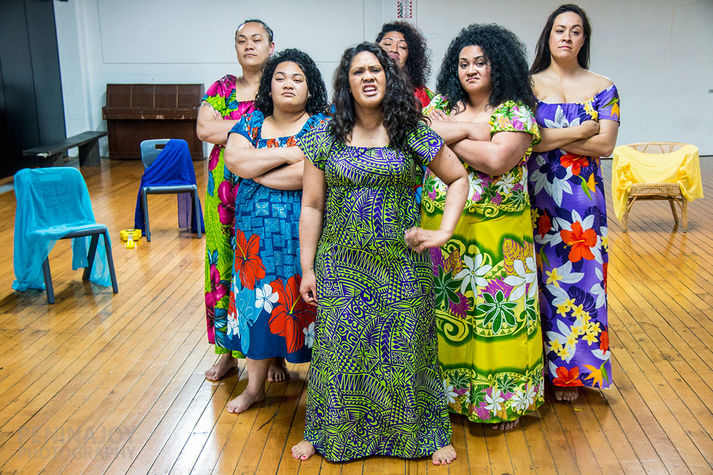 Directed by Arts Laureate Anapela Polataivao, Wild Dogs Under My Skirt is presented by F.C.C - a collective of Pasifika theatre makers founded and driven by award winning playwright Victor Rodger (Black Faggot, My Name is Gary Cooper).
F.C.C has previously presented acclaimed productions 'Club Paradiso' by Victor Rodger and 'Puzzy' by Kiana Rivera which also featured Victor Rodger. Victor is also Tusiata Avia's cousin and Wild Dogs Under My Skirt marks the first time that the two creative cousins are working together on a professional project.