TAIMANE GARDNER - UKULELE QUEEN
With her custom-built, flat-black-finished Kamaka ukulele, Taimane has been blowing away audiences for most of her 26 years. A prodigy with a contagious zest for performing, she honed her showmanship and stagecraft at age 13 with mentor and legendary crooner Don Ho.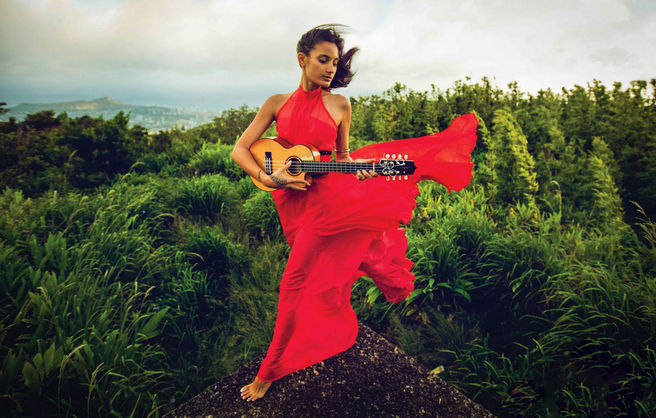 Half Samoan, half haole (caucasian) she was born and raised in Hawai'i. Taimane translates to diamond from Samoan and perfectly reflects the different facets of her nature. Whether delicately finger-picking through Bach or radically ripping through Led Zeppelin, Taimane has the ability to morph genres – from classical to rock to flamenco – and stretch her instrument far beyond the familiar melodies of Hawai`i.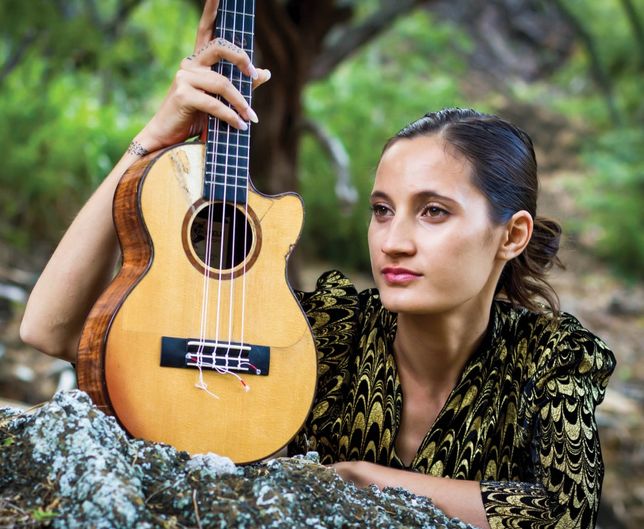 In addition to performing her own distinctive versions of well-known pieces, Taimane weaves in original compositions that are as far ranging as her musical tastes. With the fierceness of a rocker, and the grace of a dancer, Taimane and her music are wowing ever-larger audiences. She lights up rooms wherever she goes, sparkling like the diamond that she is!
Source: Ukulelemag.com & Taimane.com
Suggested Links: