Pork and Star Fruit Stir Fry
Check out this gorgeous recipe using Starfruit - by My Samoa Kitchen!
The Vineta, (starfruit or carambola) is a staple fruit in Samoa, most famous for adorning cocktail glasses because of the very cool way that it cuts. The taste is like a crunchy, very juicy, slightly sour, apple so this goes really well with Pua'a (pork). This also uses the guava syrup in the sauce, which gives it a special flavor.
Ingredients:
1kg Pork Steaks
¼ Red Cabbage (roughly chopped)
Bunch Kapisi Saiga (Bok-Choy; green leaves only – chopped)
4 star fruit (sliced into stars)
Carrot (chopped)
1 Red Onion (roughly chopped)
Virgin Coconut Oil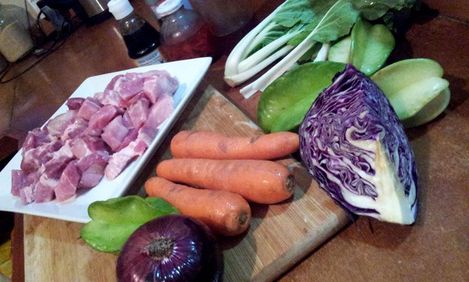 Sauce:
½ cup Guava Syrup (you can use brown sugar or other sweet syrup)
2T lemon juice (you can use vinegar)
4T Oyster Sauce
1 thumb ginger – finely grated
1t fish sauce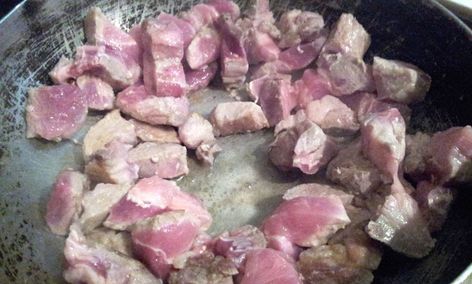 1. Chop your pork into large bite sized pieces. Rub with virgin coconut oil, salt & pepper and stir fry on a high heat until pieces are almost cooked (still pink in the centre). Take pork out of the pan and keep on a plate.
2. Add another 2T of virgin coconut oil, and add in your roughly chopped onions and a little salt. Fry for a couple of minutes and add in the carrots. Fry for another 5 minutes or so, turning regularly. Add in your cabbage and fry another couple of minutes. Add in your star fruit and pork and heat through until the star fruit have softened but still hold together.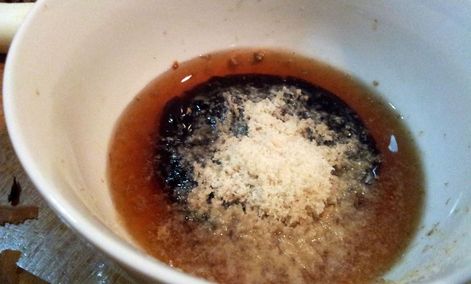 3. Prepare your stir fry sauce by hand grating the ginger and mixing all ingredients together. It's important to taste this – make sure you have a nice balance between sweet, sour and ginger. Pour your sauce over the stir fry, and thicken if you need to with masoa (arrowroot) or cornflour and water.
Serve with rice.