---
---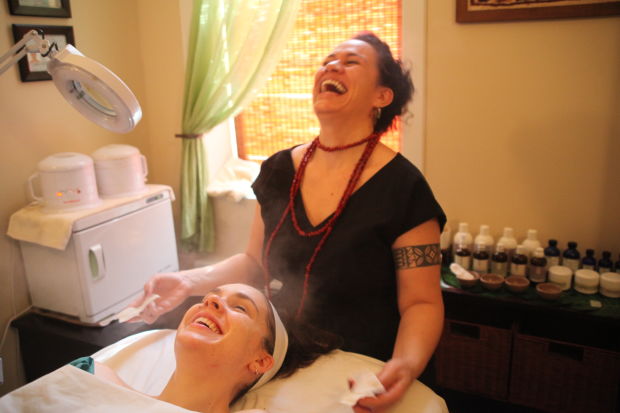 Health & Well Being
Nestled in the towering city of Manhattan lies a Polynesian paradise. Founder Nichola Weir brings the islands to New York with Pacific Touch NYC; an acclaimed day spa dedicated to holistic skin healing.
While in New York I was fortunate enough to visit Pacific Touch and receive an incredible skin treatment from Nichola who also shared her experiences and knowledge with me.
"Pacific Touch is about bringing the islands back to Manhattan. It's about conveying everything that is comforting to me about being Polynesian into a service over here." - Weir.
Having previously suffered from bad acne for 15 years, as well as her mum working in beauty therapy, Nichola has always been passionate about skin and healing. Her holistic approach with Pacific Touch has been a life changing experience for many of her clients.
"I have a client who was in a really bad accident and she nearly died. She had a huge amount of facial reconstruction and she came to me for a really long time and we did massage and facial work.…more
---
---
---
---
---
---
---